18 Best Online Multiplayer Games for PC (2020)
Selton Brits, 9 months ago
0
10 min

read
8627
Thanks to some new multiplayer online games for PC and some more "old" ones, which keep their content updated, players who enjoy sharing epic moments with other players find several interesting options, in several different genres. In 2020, playing online remains one of the most efficient ways to guarantee highly entertaining gaming. Fortunately, as I have already highlighted, there is no shortage of options for the most diverse tastes. Just find the game, make the connection and enjoy. In that sense, to help you find the right game, I decided to create this list with the best new multiplayer online games for PC to play in 2020. As you will see, I have selected titles that have attracted attention for a few years and others that have won many fans in the last few months… shall we check?
1. Astellia Online
Opening this list with the best new multiplayer online games for PC, we have Astellia Online. The game was released in January 2020 and managed to draw attention for its quality constructions and its beautiful fantasy world. Like all good MMORPGs, Astellia Online has a series of intelligent systems that make the player "stuck" in the adventure. As the developers indicate, the game is intended to promote a return to the roots of the genre. Therefore, this "old-fashioned MMORPG" ends up being a beautiful option for the most nostalgic.
2. Darwin Project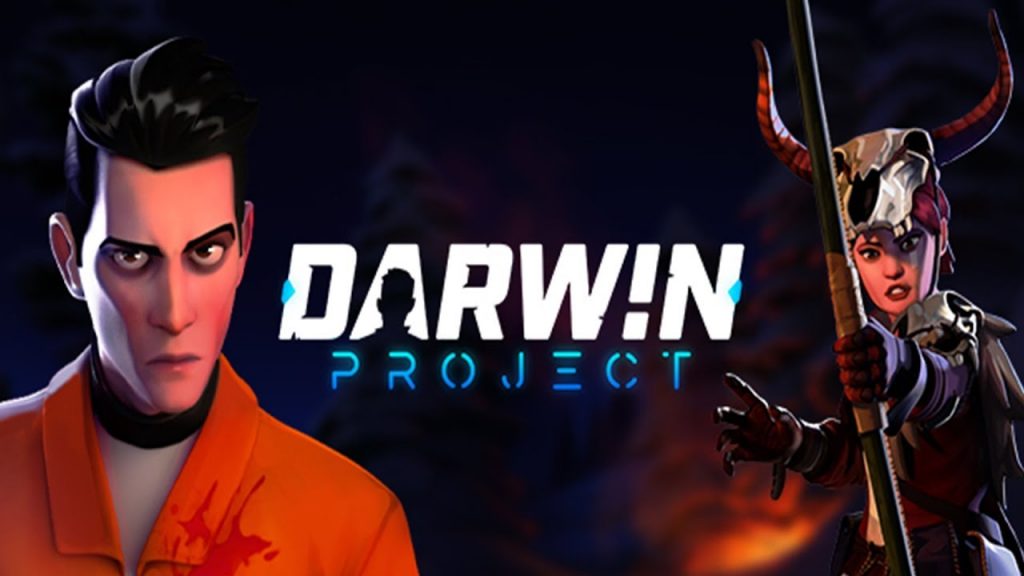 "Walking" towards the Battle Royale genre, our list now has the strength of the singular Darwin Project. The game was released in January 2020, but it has already made many players happy during the Early Access period. Darwin Project presents very well developed scenarios and a premise that turns the adventure into a true spectacle. In fact, the game was designed so that players and the audience find many options for having fun. The gameplay is great and the competitiveness is very high. Big game!
3. Digimon Story Cyber ​​Sleuth: Complete Edition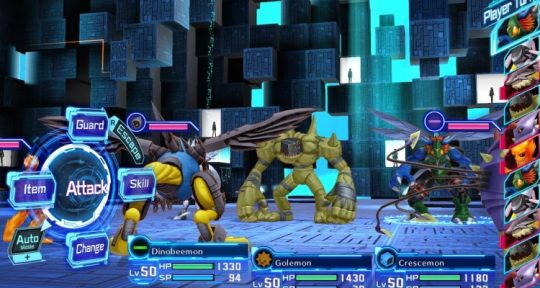 Despite having a high quality single player material (and a very engaging plot), Digimon Story Cyber ​​Sleuth: Complete Edition, released in October 2019, features a multiplayer mode capable of guaranteeing big battles. The game has a structure based on turn-based combat and more than 300 Digimon. By selecting their favorite Digimon, players can build powerful teams and engage in conflict driven by a lot of strategy. The game refers to the classic Digimon 2, from PS1, but features much more dynamic combat. It is worth checking.
4. Dota Underlords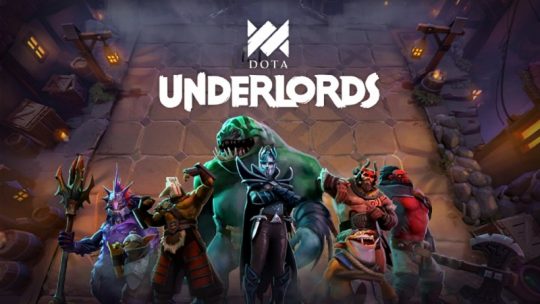 Citing the name Dota in a list of games is normal. In the case of this list of new online multiplayer games for PC, I decided to draw attention to Dota Underlords. The game first appeared in June 2019, but is still on Early Access on Steam. Dota Underlords is a game inspired by the famous Dota Auto Chess, by Dota 2. In this game, players place their heroes on a board (similar to a chess game) and work on strategies to overcome their opponents. A very competitive option.
5. DRAGON QUEST BUILDERS ™ 2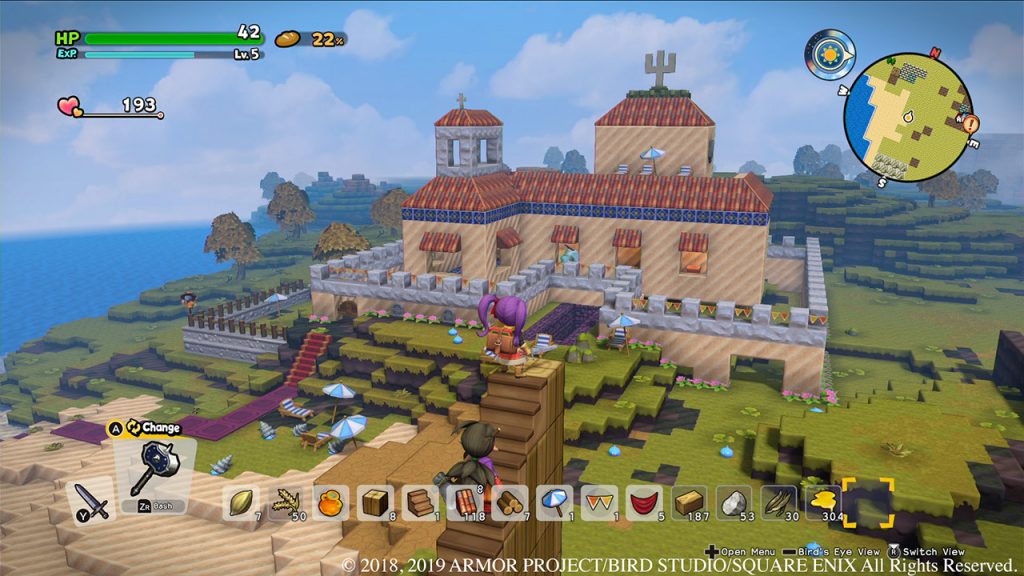 In general lines, DRAGON QUEST BUILDERS ™ 2 is a game that mixes a legendary franchise, Dragon Quest… with the best-selling game of all time, Minecraft. Yes, the mixture looks eccentric, but it worked very well! The game was released in December 2019 and quickly caught the attention of players, with its highly entertaining construction mechanics, its strategic combat and its many options for exploration. This online sandbox was made for matches of up to 4 players, that is, it is a great option for those who want to play online, with friends.
6. Elder Scrolls Online: Elswyer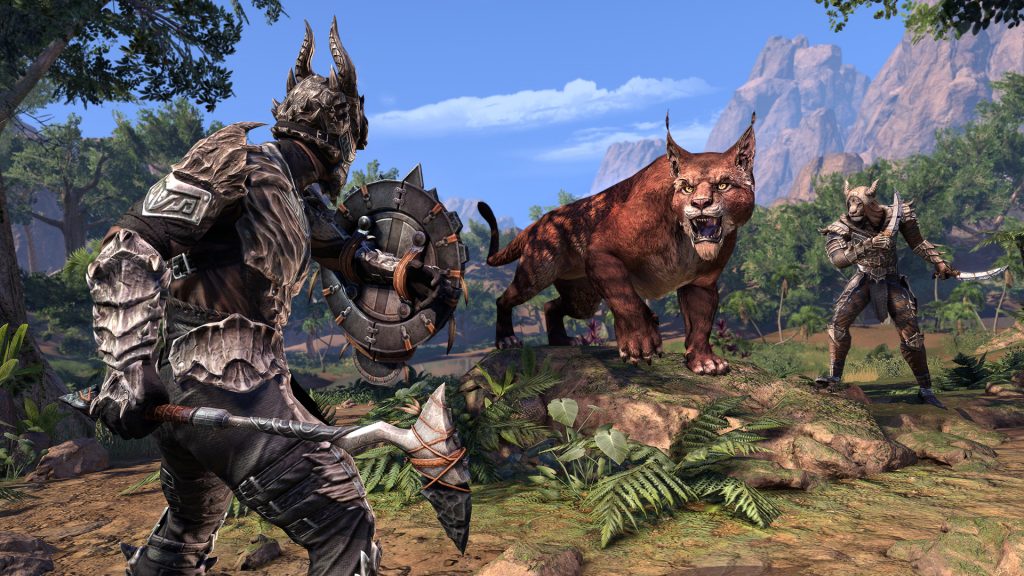 Elder Scrolls Online: Elswyer fits that group of games that are already "old", but continue to receive news. The Elswyer update (or chapter), for example, was released in June 2019 and brought with it some DLCs (in August and November 2019). Elder Scrolls Online: Elswyer added a lot of content to the iconic MMORPG and a powerful and engaging storyline. In addition, a new class was also added to the game, which ensured considerable changes in the gameplay. In short, a great MMORPG, which keeps getting better.
7. Final Fantasy XIV: Shadowbringers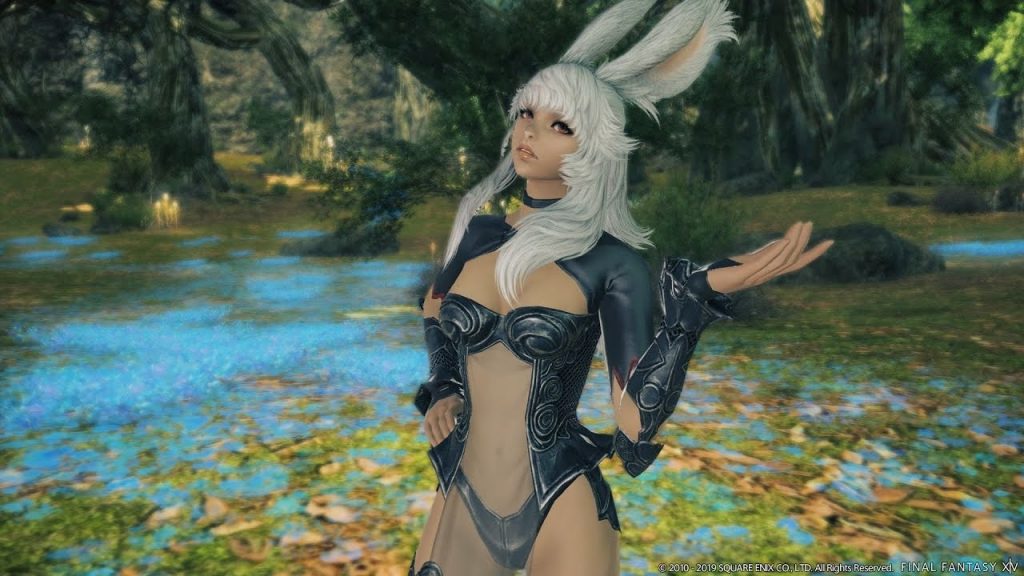 Speaking of big MMORPGs that keep improving, Final Fantasy XIV: Shadowbringers ends up becoming a mandatory presence on any list of new online multiplayer games for PC. The Shadowbringers update, released in July 2019, continues to keep things pretty busy in-game. In fact, Shadowbringers managed to make the game even better, since it improved some systems, brought new races and professions, increased the level cap and much more. Certainly, when it comes to MMORPGs, Final Fantasy XIV: Shadowbringers is one of the most important names.
8. GTFO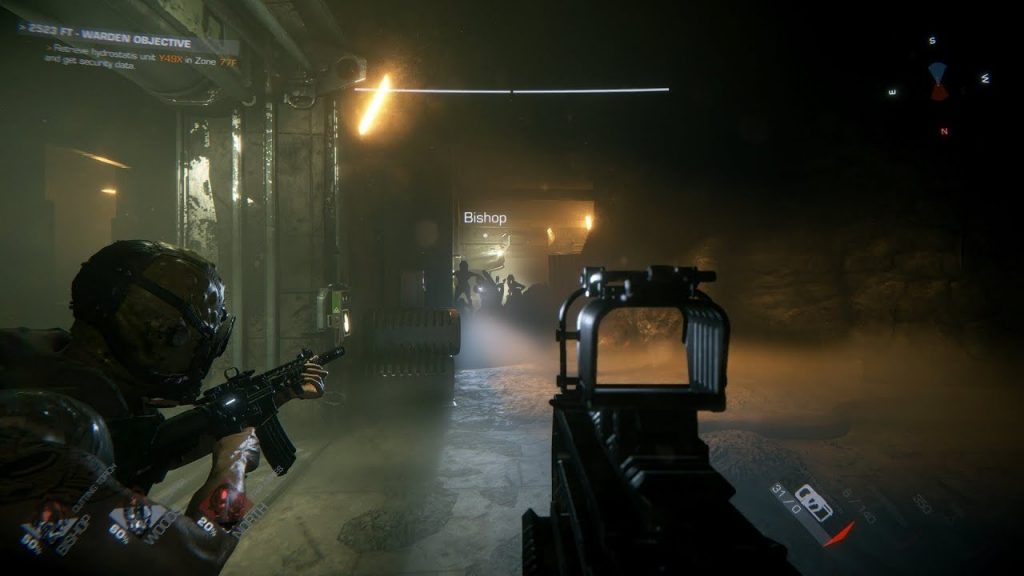 Leaving the fantasy worlds a little bit, GTFO takes our list to a more terrifying side. The game, which was released in December 2019 and is still in Early Access, is a respectable FPS that focuses on cooperation between players in the face of many challenges. GTFO presents itself as a very immersive game. The game has a dark atmosphere and requires up to four players to work as a team to solve puzzles, share psychological pressure and, of course, overcome scary opponents in electrifying battles. What a game!
9. Minion Masters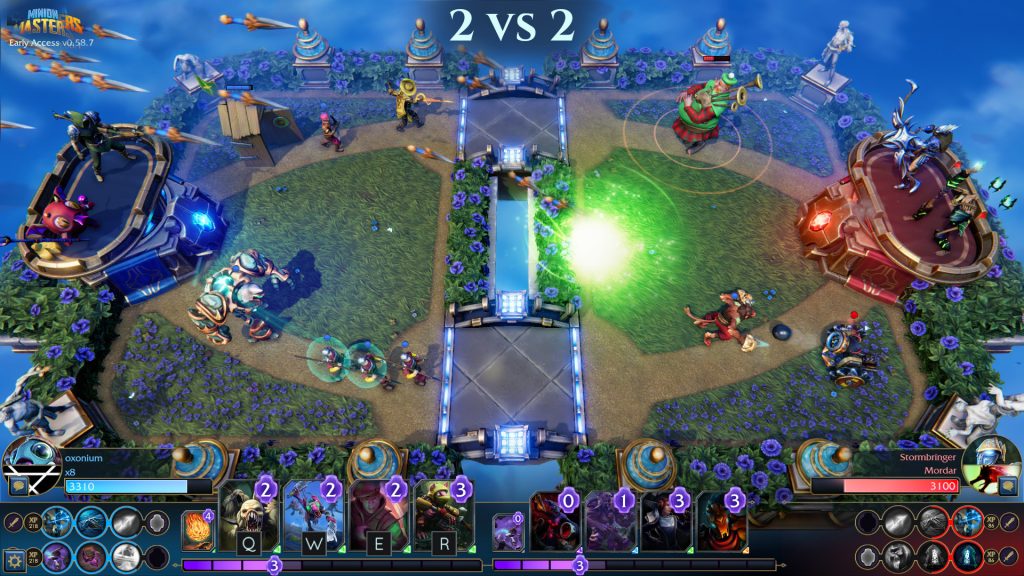 Filled with functions and game modes, Minion Masters (May 2019) is one of those games that seem to have been created to guarantee shows in the world of eSports. The game has simple constructions, but its dynamic conflicts are very attractive. Briefly, when entering Minion Masters, players assume the role of Masters who must control their minions in order to dominate opponents in various types of combat. The game is full of battle modes and even mixes elements of card games. Undoubtedly, an alternative that deserves attention.
10. Monster Hunter World: Iceborne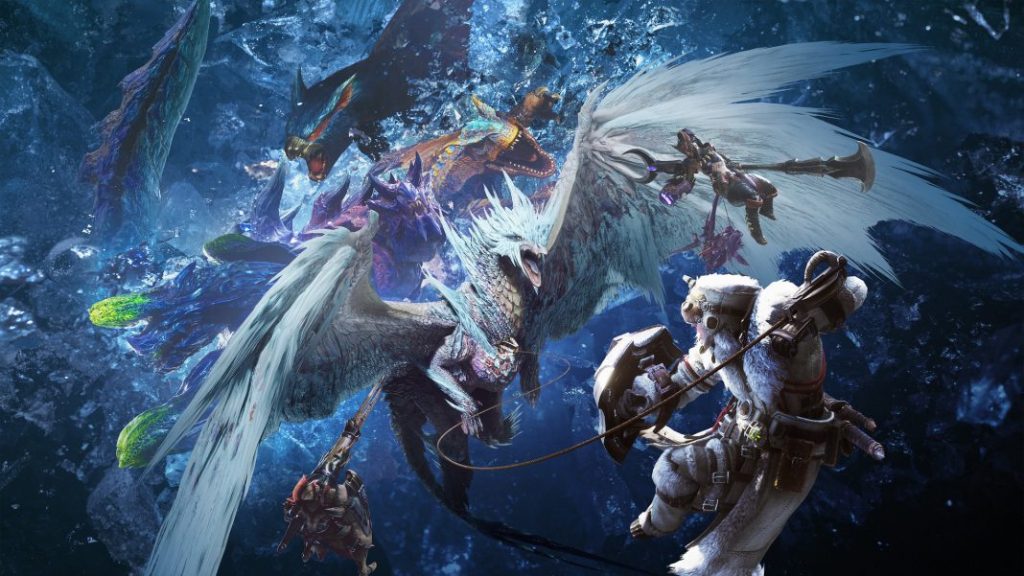 Talk about Monster Hunter World it is "raining in the wet". The game is a true phenomenon and its new expansion, Iceborne, arrived (in January 2020) to further increase the appeal of this game so incredible. Monster Hunter World: Iceborne, as Capcom points out, practically duplicates all Monster Hunter World content. Yeah! The pack features many new monsters, various missions, new stories, new locations and many more. It would not be an exaggeration to say that this iconic game was reborn to become even more interesting.
11. Mordhau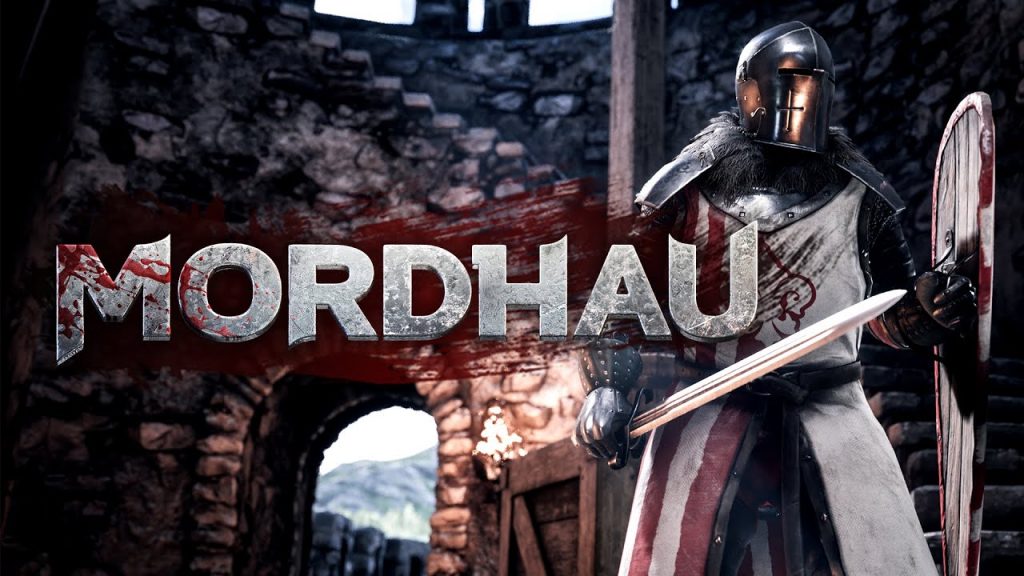 Adding the brutality of the medieval era to this list of the best new multiplayer PC games, Mordhau it appears as a very immersive option. Launched in April 2019, the game puts players in the role of medieval knights and promotes epic conflicts. With its different game modes, Mordhau portrays the violence of conflicts between knights and gives players a privileged view of the battle fronts. The realism of conflicts is something that draws attention. In short, we have an intense and immersive game here.
12. Outward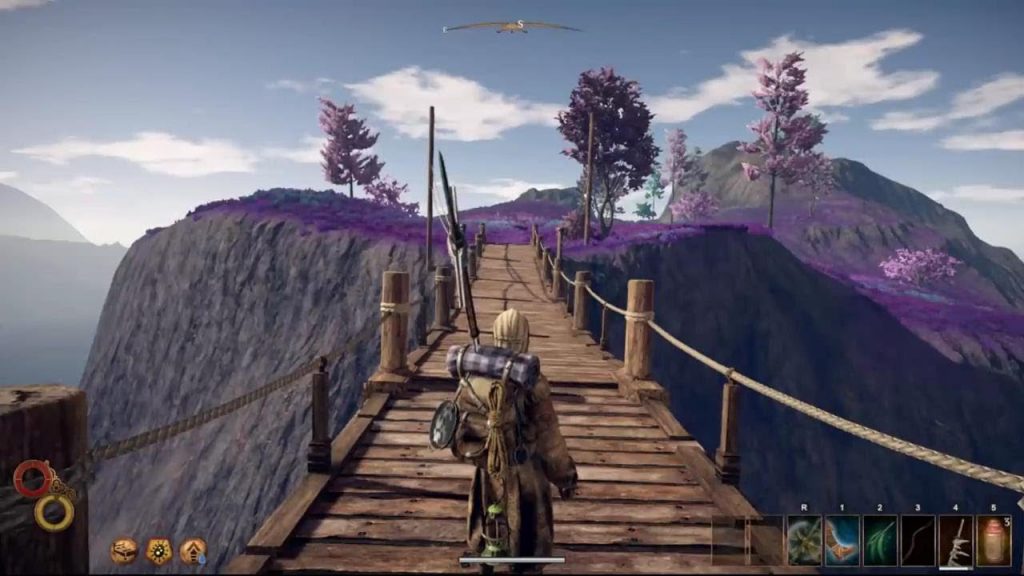 And since I mentioned the term "immersive game", Outward it is a game that should be praised for this characteristic. Open-world RPG takes the role-playing idea very seriously and promotes an epic adventure, which may or may not be shared with friends. Released in March 2019, Outward stands out for presenting a fantasy and deadly world. The heroes of the game do not have supernatural powers. Thus, the whole journey becomes very challenging and the struggle for survival takes on tragic contours. This is one of the best RPGs of recent times.
13. Ragnarok Transcendence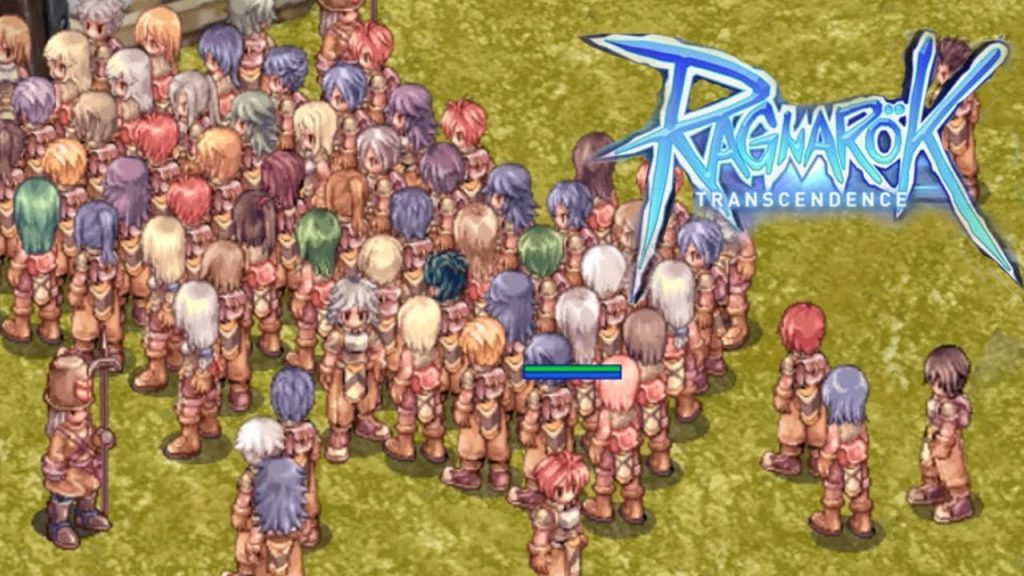 Throughout this list, I have mentioned some "old games" that continue to receive updates. In case of Ragnarok Transcendence, we have something a little different. Launched in January 2020, the game can be considered as a "reboot" of the classic Ragnarok Online. In summary, Ragnarok Transcendence tries to renew the experience of the original title and promote a good series of optimizations, in the most diverse aspects. That is, the title is a revamped version, which brings news to a title that marked the history of many fans of MMORPG games. Unmissable.
14. Remnant: From the Ashes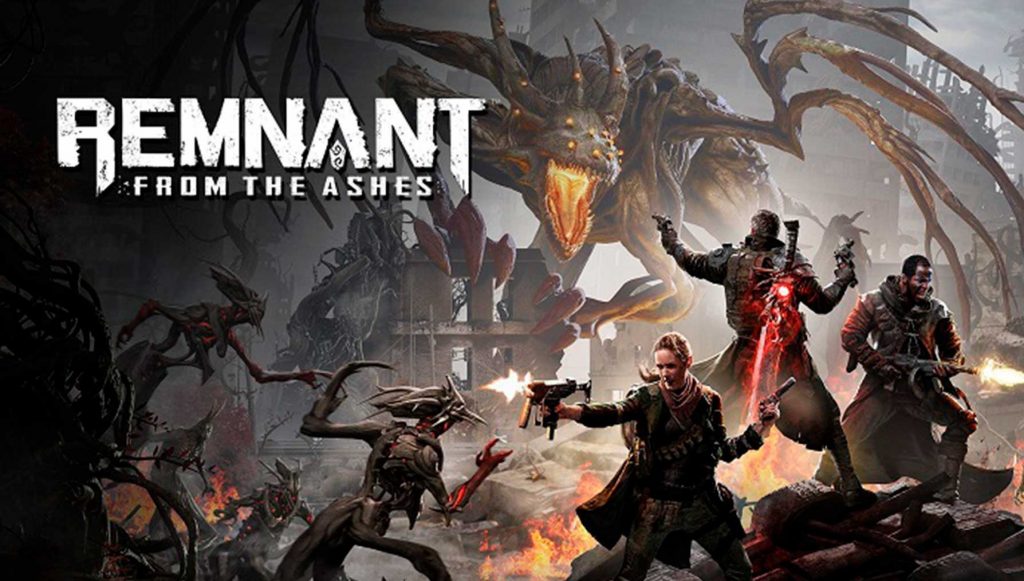 Launched in 2019, Remnant: From the Ashes it was one of the pleasant surprises of that year. The game appeared without fanfare and was gaining the respect of the players with its interesting premise, its well-developed plot and many elements typical of Souls-like games. Remnant: From the Ashes is essentially a third-person shooter with elements from RPG games. The game has great challenges and its cooperative mode has an important feature: the difficulty is adjusted according to the number of players. This means that the challenge is proportional to the size of the team. Cool, don't you think?
15. Roof Rage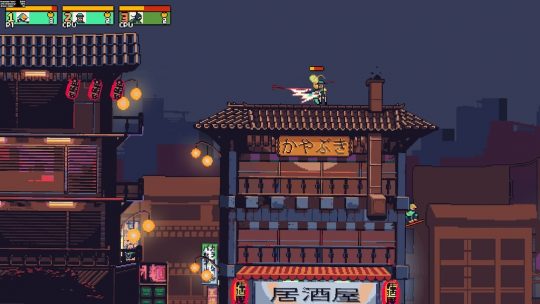 Roof Rage, released in October 2019, can be considered the "difference" of this list of new online multiplayer games for PC. The game has retro-style graphics and delights with a busy and very competitive gameplay. As the name of the game suggests, conflicts take place on rooftops. Battles can have up to eight players. In online mode, conflicts are one-on-one duels, marked by great strokes and skill. Roof Rage is extremely fun. You bet!
16. Temtem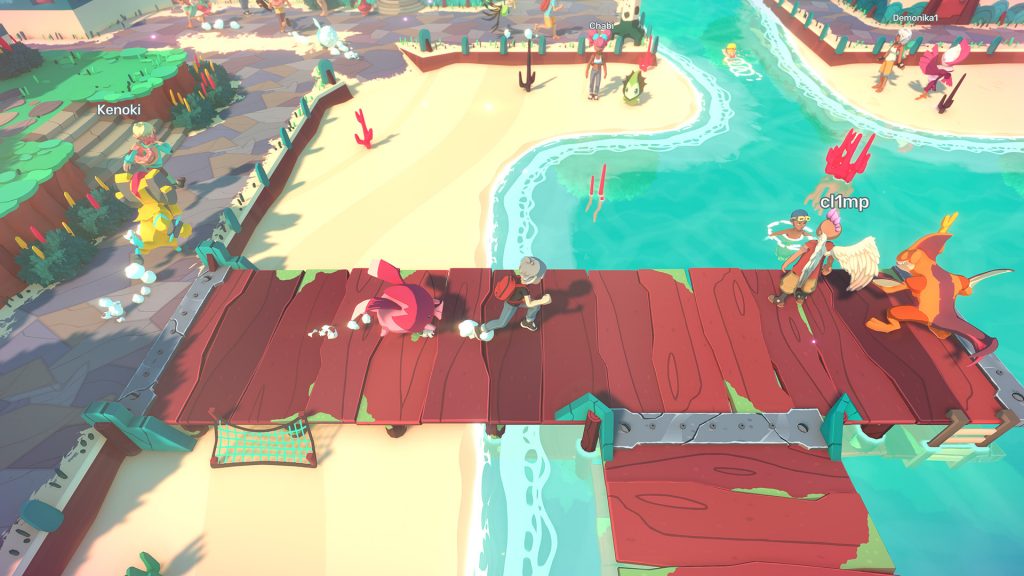 Have got has got is one of the first big surprises of 2020. The title was released in January and managed to grab a huge legion of fans, by offering an experience very close to what the games in the Pokémon franchise offer. In Temtem, players can explore a very well-developed world, capture and train many monsters. The game is still in Early Access, but it has already proved that it is here to stay. Who likes Pokémon, can not fail to take a look at this game.
17. Unsung Warriors – Prologue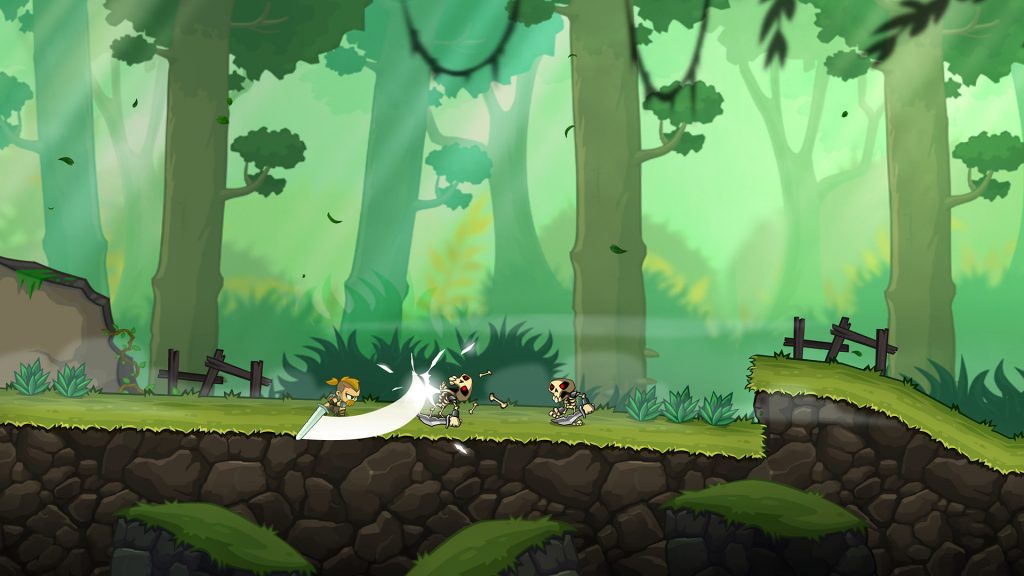 Unsung Warriors – Prologue is that type of game that makes us go back to the past and relive the time when we sat on the couch and shared adventures with a player 2. Yes, the game features an "old fashioned" co-op mode and promotes epic journeys. Launched in January 2019, Unsung Warriors – Prologue features high-quality 2D buildings and levels full of obstacles, enemies and challenges. The battles against the bosses are a spectacle apart. Great game for couples (or couples) of adventurers.
18. Wolcen: Lords of Mayhem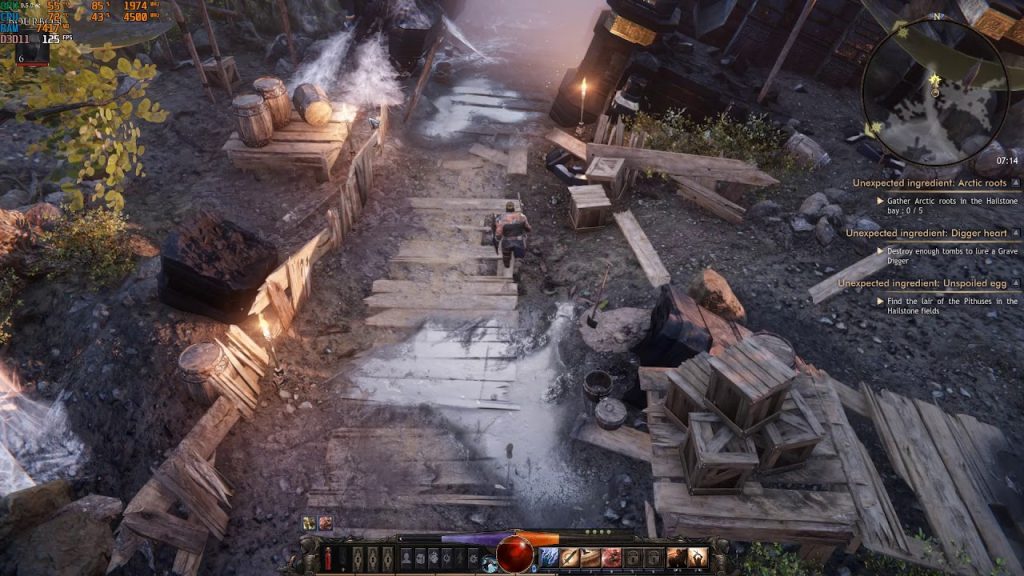 To masterfully finish off this list with the best new online multiplayer games for PC, "I invoke" the powerful Wolcen: Lords of Mayhem. The game was officially released in February 2020 and surprised everyone by becoming one of Steam's best sellers. Wolcen: Lords of Mayhem is one of those games that bet on the formula established by the Diablo franchise to be able to snatch fans. However, despite the similarities to the Blizzard classic, the game offers a more mature and very engaging experience. An RPG worthy of respect!
Do you have other new online multiplayer games for PC?
Although my selection features great games, I ask that you please indicate in the comments other games that could fit this list with the best new multiplayer games for PC. Thus, we will have more options to guarantee high quality online gambling. See you!
Also check out:
Tip: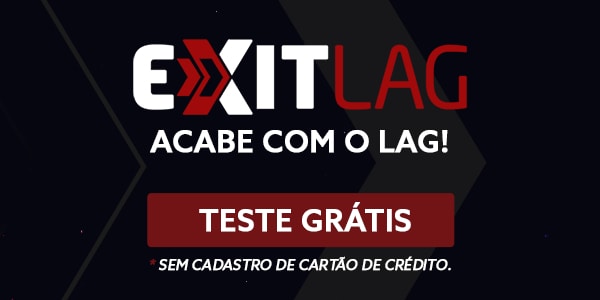 Related posts
Lords Mobile: learn the best heroes to hunt Monsters!
Monster hunting is one of the most important activities in Lords Mobile. In addition to earning XP to upgrade your…
The 16 best motorcycle games for Android devices!
Traffic Rider is one of the best motorcycle games for Android. But in addition to it there are other unmissable…
Sign up for our newsletter
* You will receive the latest news and updates